Teeth whitening is an easy and cost effective way to get that brighter whiter smile. Over time our teeth discolour gradually just by day to day living. Other factors to consider are drinks such as tea, coffee and red wine are prone to discolour teeth, as is smoking.
When it comes to teeth whitening solutions there are two options available at Harvie Dental. In-chair and take-home options to ensure you receive the correct solution to achieve your desired result.
Prior to starting a whitening treatment, it is important for one of our dentists to examine your mouth to advise whether the whitening process is suitable for you. This is achieved through a general exam and clean appointment.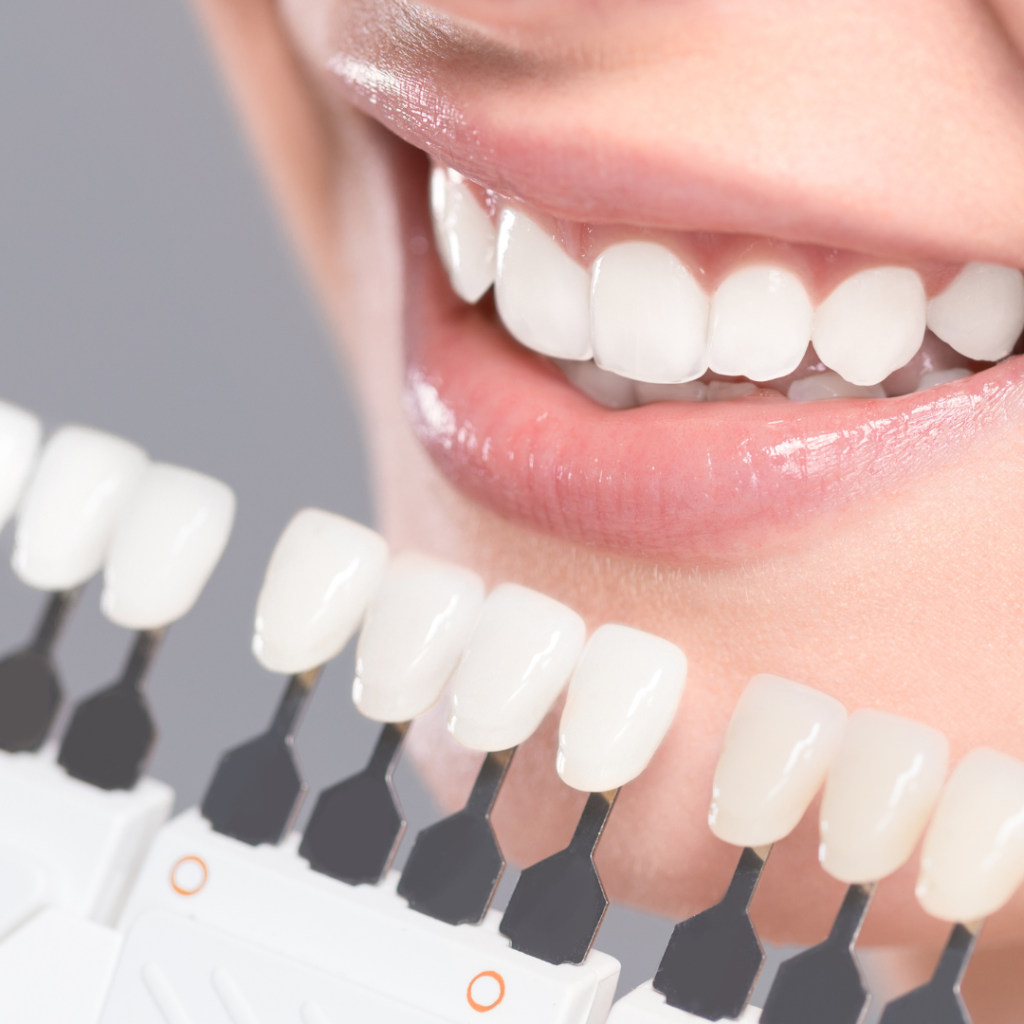 In Chair Zoom Whitening
This involves a 90-minute appointment where all you'll need to do is lay back and relax. Zoom teeth whitening results will be instant. Included, you will also receive custom made bleaching trays and a take home whitening kit so you can maintain your smile for years to come.
Take Home Teeth Whitening Kit
If you prefer to whiten your teeth in the comfort of your own home, then our take-home whitening kits offer the ideal solution for you. This involves having custom-made beach trays, which you will use to gradually whiten your teeth over 10-14 day period. We will also give you detailed instructions on how to use this kit yourself.
Results may vary depending upon the original shade and condition of your teeth, but most people notice visible improvements shortly after the treatment.
It is important to note that teeth whitening treatments only lighten the natural tooth structure, and will not affect dental fillings, porcelain crowns and bridges and dental implants. Existing fillings may need to be replaced to match your new smile, which can be discussed in your initial appointment.
We believe consulting with your dentist rather than your local supermarket or online store for your teeth whitening to ensure that you have the most effective, safest option for your teeth with the least risks or side effects. Don't hesitate to call our friendly reception staff to book your appointment or have them answer any additional questions you may have 07 5520 2277