16th May 2021
The team at Harvie Dental are proud to announce that we partner with TerraCycle to provide recycling stations at our clinic. TerraCycle is a social enterprise with the goal of eliminating waste across 21 countries. They can take materials that are hard to otherwise recycle, such as hard plastics, and turn them into new products.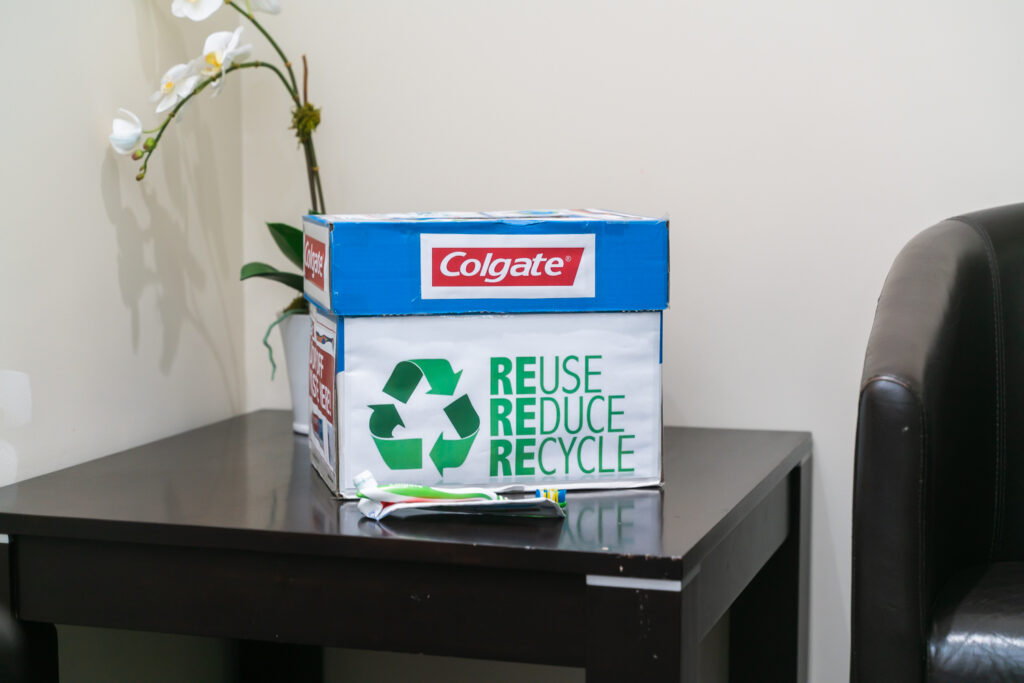 According to the Terracycle website, they have recycled over 7 billion individual pieces of waste, and have raised over $44 million for charity. Harvie Dental has partnered with Terracycle to bring this opportunity to our patients. How it works is: when you pop in for your appointment, bring any old toothbrushes or toothpaste tubes along with you. Then, just deposit them into the Recycle Station Box in our foyer.
Once the box is full, we send the used items off to TerraCycle, who are able to save them from creating more landfill in our beautiful ecosystem.
Harvie Dental is proud to be contributing in our own way towards environmental sustainability. Next time you come for your checkup, remember to bring your old toothbrush!
To get in touch with our team, call (07) 5520 2277.